Lake Superior College will host Midwest Renewable Energy Association's Solar Power Hour public education session on September 18th at 7:00 in E2154.  Park in the lower main parking lot (Lot 1) and enter the "E-building" doors, look for signs to E2154.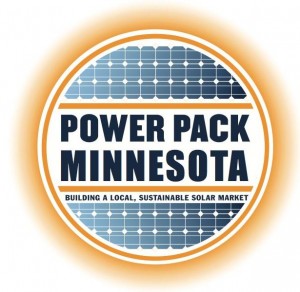 "This FREE, 1-hour program, called a Power Hour, educates participants on the benefits of solar energy and demonstrates that solar power has never been cheaper or easier to install.
The Power Hour details the components of a solar photovoltaics (PV) system, discusses market trends, outlines the step-by-step process of evaluating the feasibility of PV for your home, talks about the economic benefits, reviews the list of approved solar installers, and has a solar expert available from Midwest Renewable Energy Association (MREA) to answer your questions.
For additional details about the Power Pack Illinois program, visit the Grow Solar website."
This event is open to the public.  Please register here (not required, but appreciated).  We look forward to seeing you!